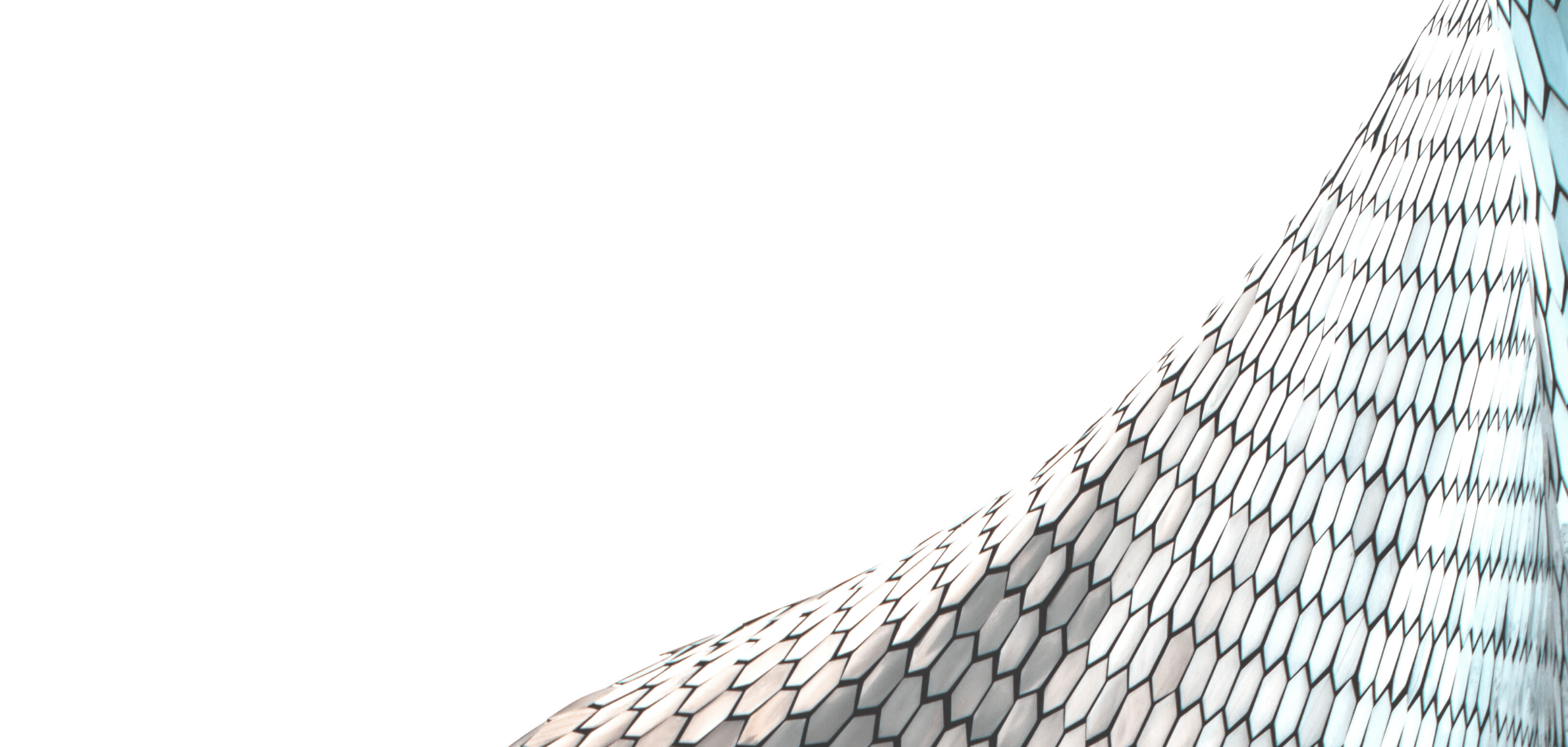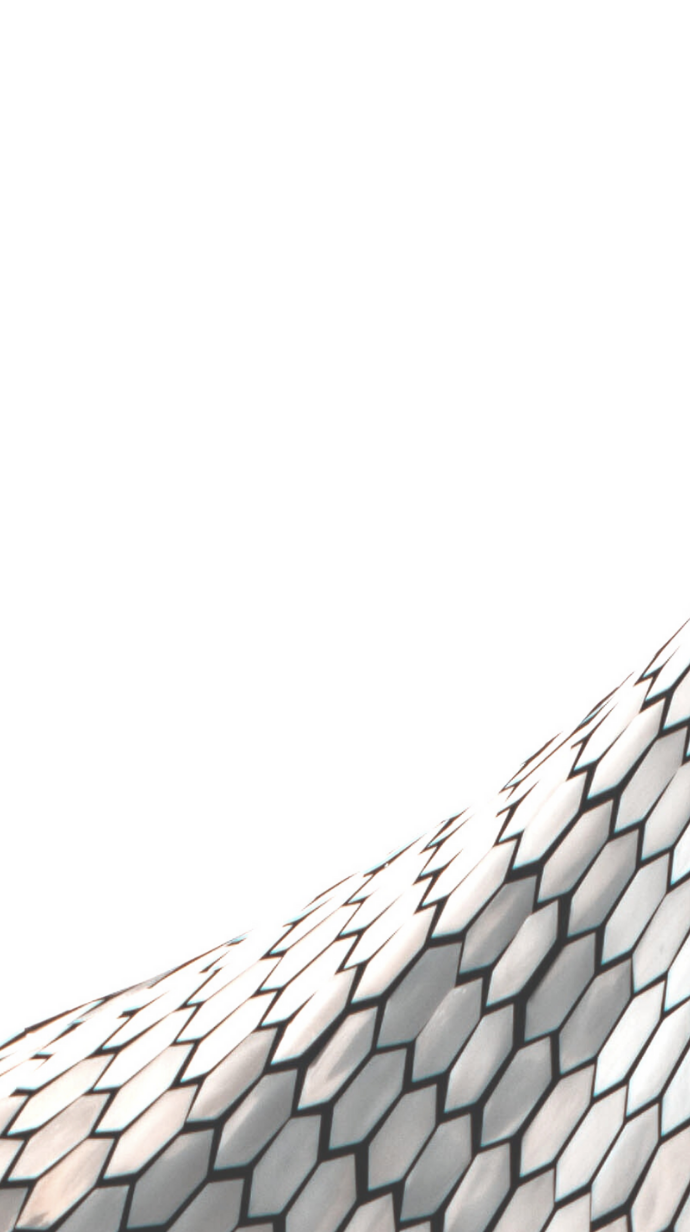 ISO management systems - ISO 14001 software & ISO 50001 software
Follow standards and compile evidence for certification with ISO 14001 and ISO 50001 software systems.
Adhere to ISO standards
Compile required evidence
Set targets and monitor progress
Manage team members and suppliers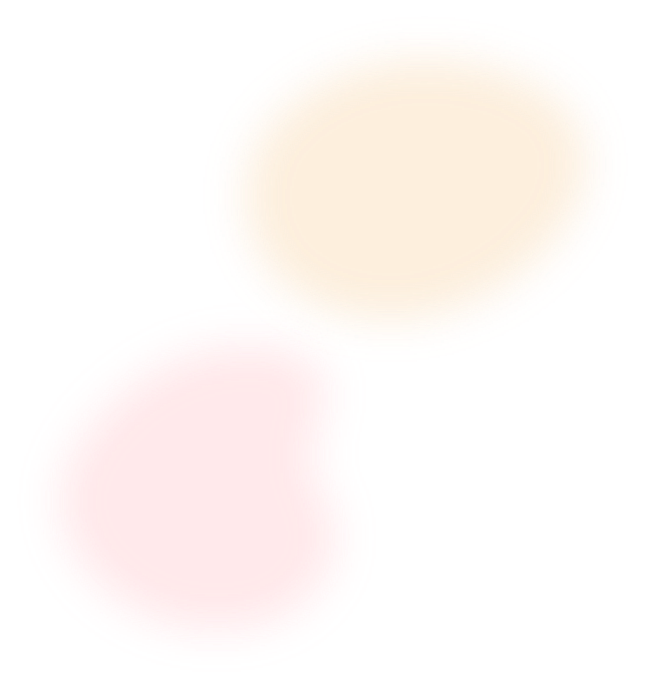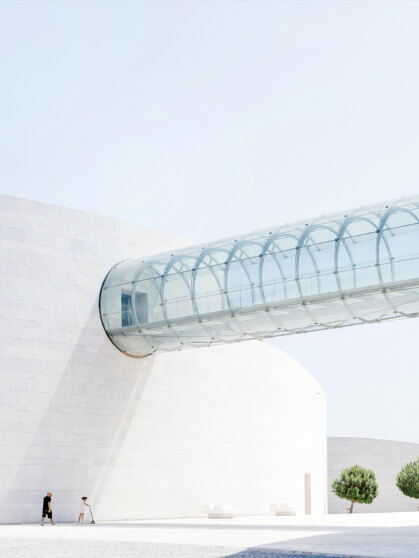 ISO 14001 software systems and ISO 50001 software systems are powerful tools for organisations to improve environmental and energy management in line with international standards.
However, these systems are also complex, and adhering to their requirements and achieving certification can be challenging. That's why Rio provides ISO management system software to make these processes easier.
Use Rio's integrated task management features to organise your team, partners, and suppliers in order to achieve compliance with ISO management systems. Then use our interactive reporting tools to methodically collect and present compliance evidence.
Should you need a more custom framework, our team can work with you to combine the material elements of E, S, and G into a framework to manage and report.
Everything you need to adhere to leading ISO management software systems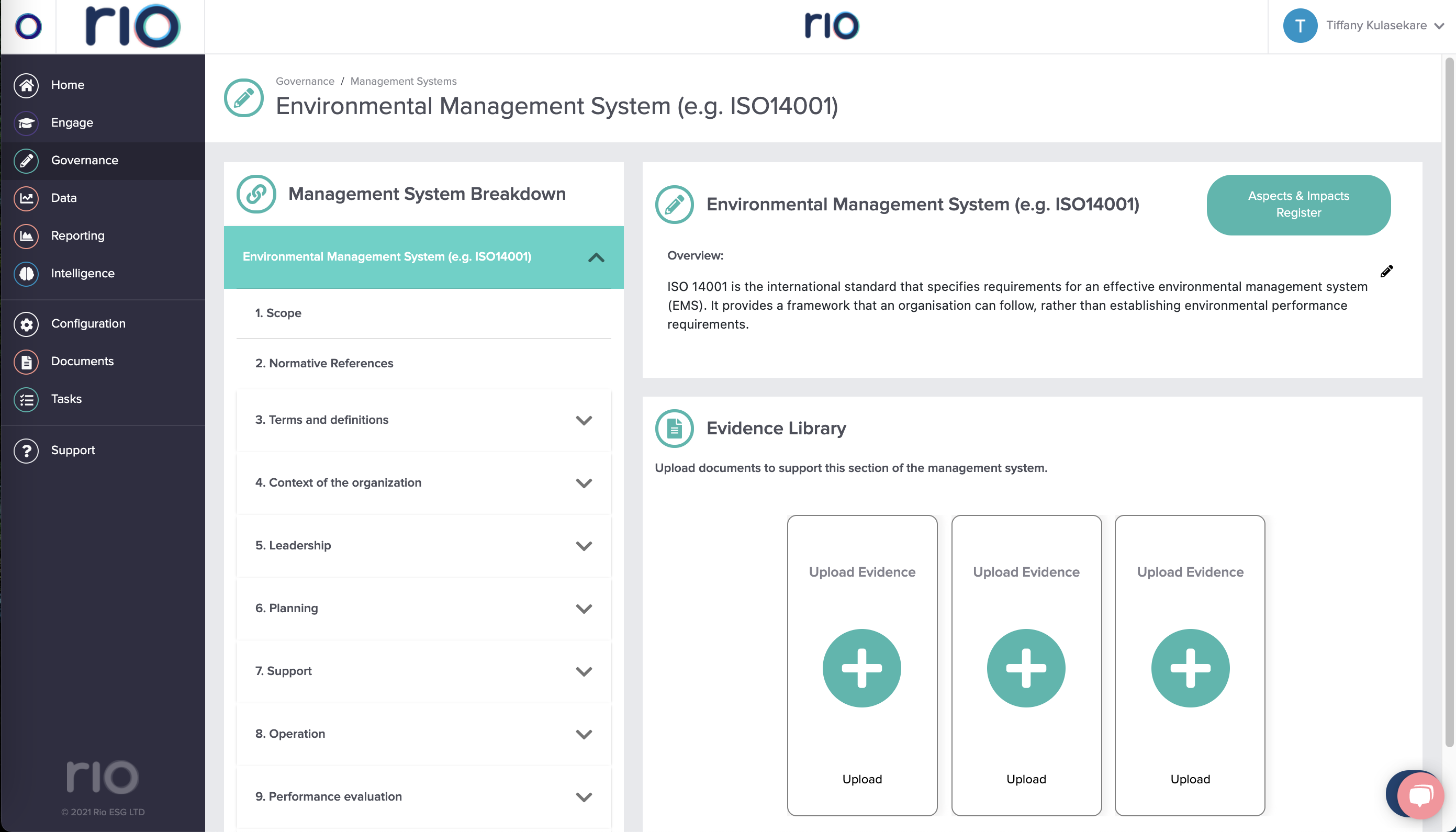 ISO 14001 software integration and ISO 50001 software integration
Rio includes integrated task management and compliance reporting capabilities for ISO's environmental (14001) and energy (50001) ISO management software systems, plus additional features that will help you meet the targets and guidelines laid out in these standards.
Legal register
To comply with ISO 14001 and other standards, organisations need to create a legal compliance register or obligation list. Rio makes this easy with a fully populated library of environmental legislation, complete with synopses and direct links to pieces of regulation for quick referencing.
Target setting
Rio users can set targets that are aligned with ISO management software systems in order to drive performance and help you communicate your strategy and positioning with relevant stakeholders.
Policy and document storage
Rio provides a secure document repository for all your documents related to management systems and policies. You can even set reminders to ensure compliance documentation and evidence don't become out of date.
Environmental and social data and dashboards
Rio provides new ways to collect, visualise, and act on your environmental and social data. Use Rio to monitor key performance indicators, compare performance to goals, and forecast into the future.
Aspects and impacts register
Aspects and impacts registers are integral parts of environmental management systems. These registers identify the environmental impacts of your organisation's activities. Rio provides an interactive tool for populating your aspects and impacts register and ensuring the information within is kept up to date.
Customer support
Our customer success team are qualified sustainability professionals. Experts in the field, they will proactively support you to achieve your goals. Be that configuring Rio to align with your goals, training and guidance throughout implementation, or providing best practice industry insights to improve data quality. We also have a Help Center full of additional resources to guide you.
Who uses Rio to follow ISO management systems?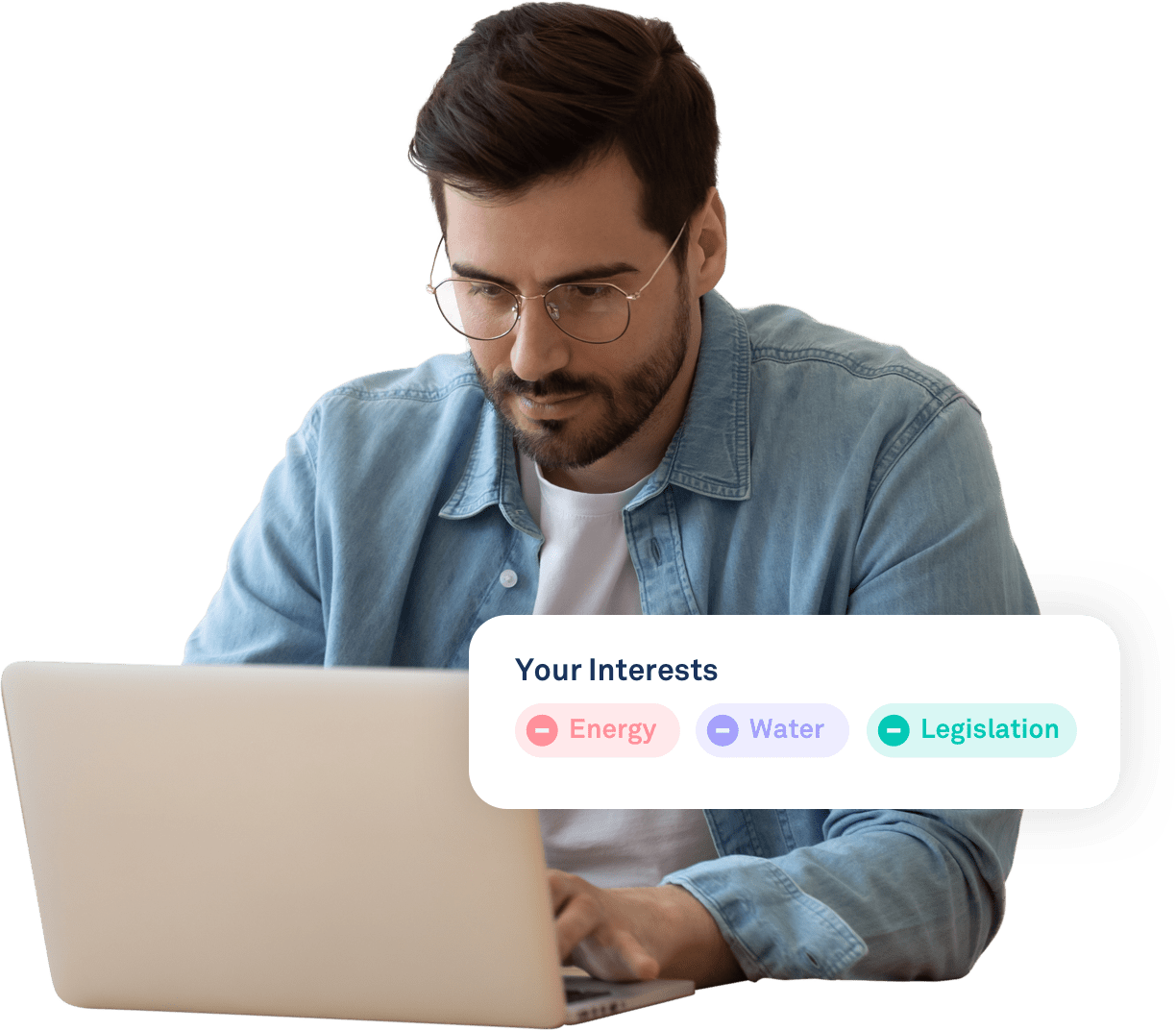 Corporate teams
In-house sustainability teams use Rio as a centralised environmental management system. Teams can manage disclosure, store all evidence documents, and visualise performance.
Consultants
Consultants can use Rio as an environmental management system for their clients. Rio acts as a hub for all key components of an effective management system so consultants can focus on providing strategic advice to improve performance.
Public sector
National and local government bodies use Rio to collect evidence and manage disclosure to various ISO standards like ISO 14001 and 50001. Teams can upload relevant documentation and monitor progress against required commitments.