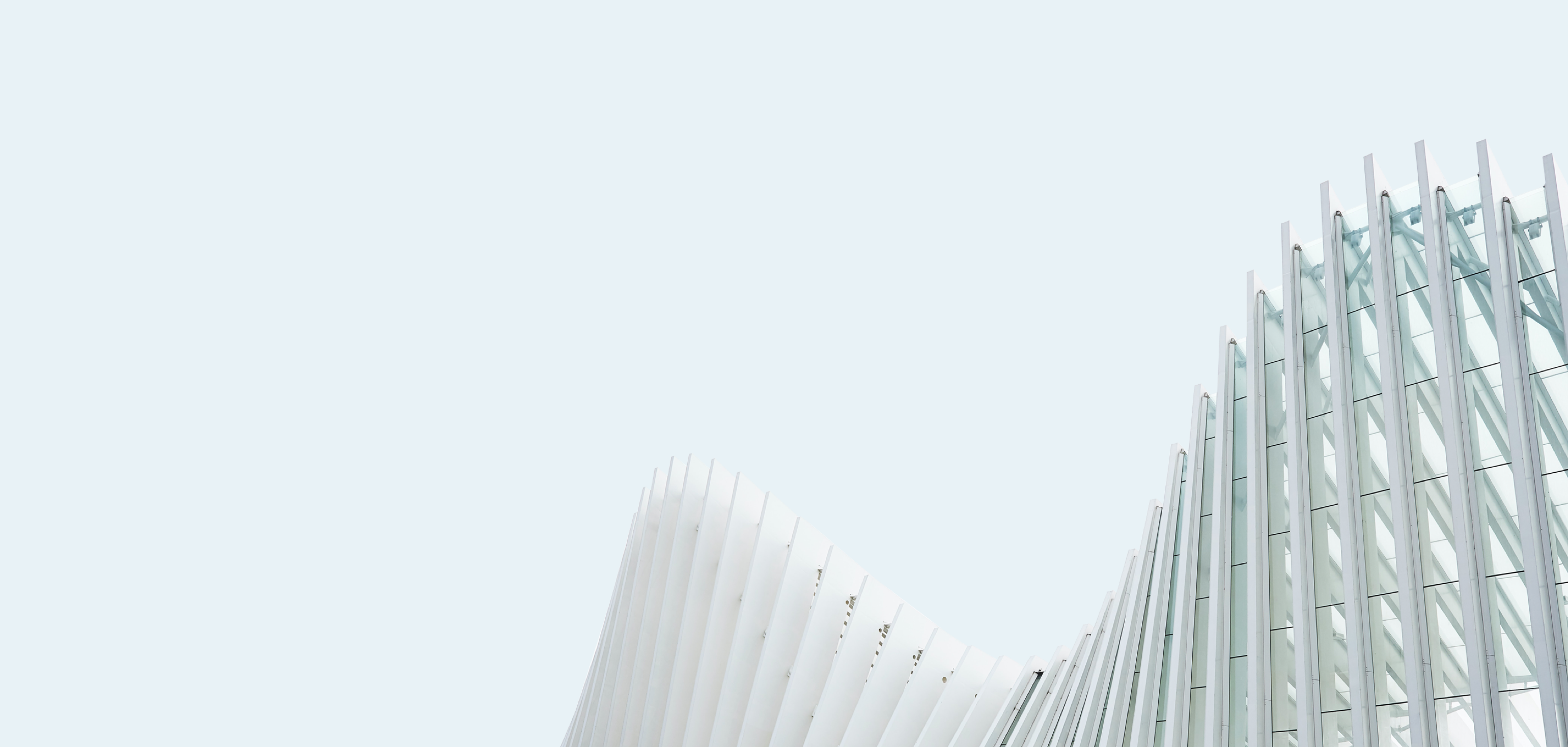 Social impact measurement
Monitor your social impact and make a real difference.
Manage social impact risk
Identify opportunities to make a positive impact
Set targets and monitor progress
Provide information to stakeholders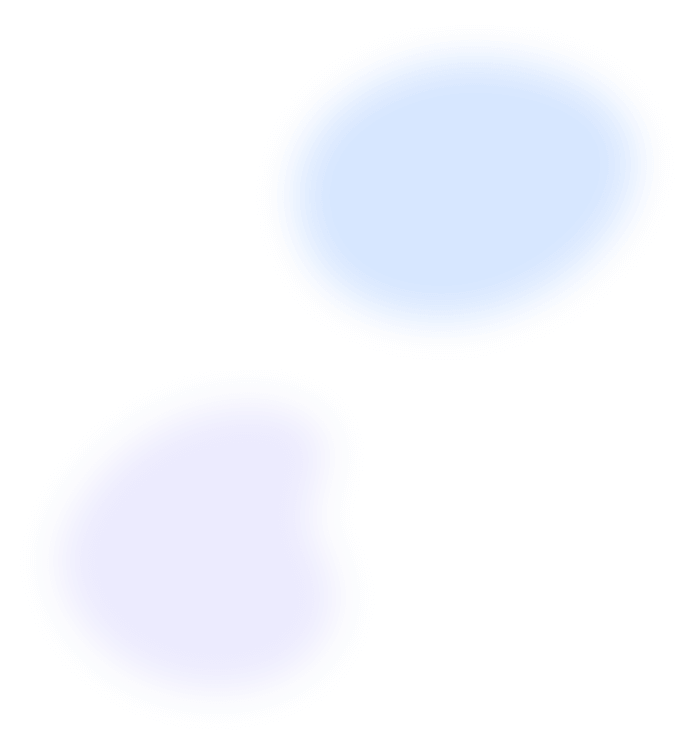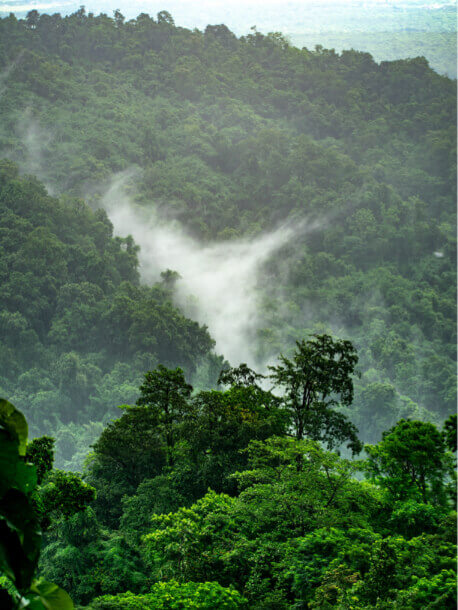 With the intensifying global focus on social issues such as human rights, diversity, privacy, and gender equality, as well as increased scrutiny from consumers regarding organisations' social values, it's just as important to measure social impact as it is to measure environmental impact.
It's easy for organisations to say they care, and that they're changing for the better. But many will set lofty goals without taking the necessary actions to make them a reality.
That's where reporting comes in. By measuring corporate social responsibility performance and reporting on social impact metrics, organisations can ensure that their business activities are positively impacting society and the wellbeing of their workforce, and communicate this impact with internal stakeholders and the outside world.
But measuring social impact can be tricky, with many different data points covering many different topics. Luckily, Rio makes it easy.
Social impact measurement software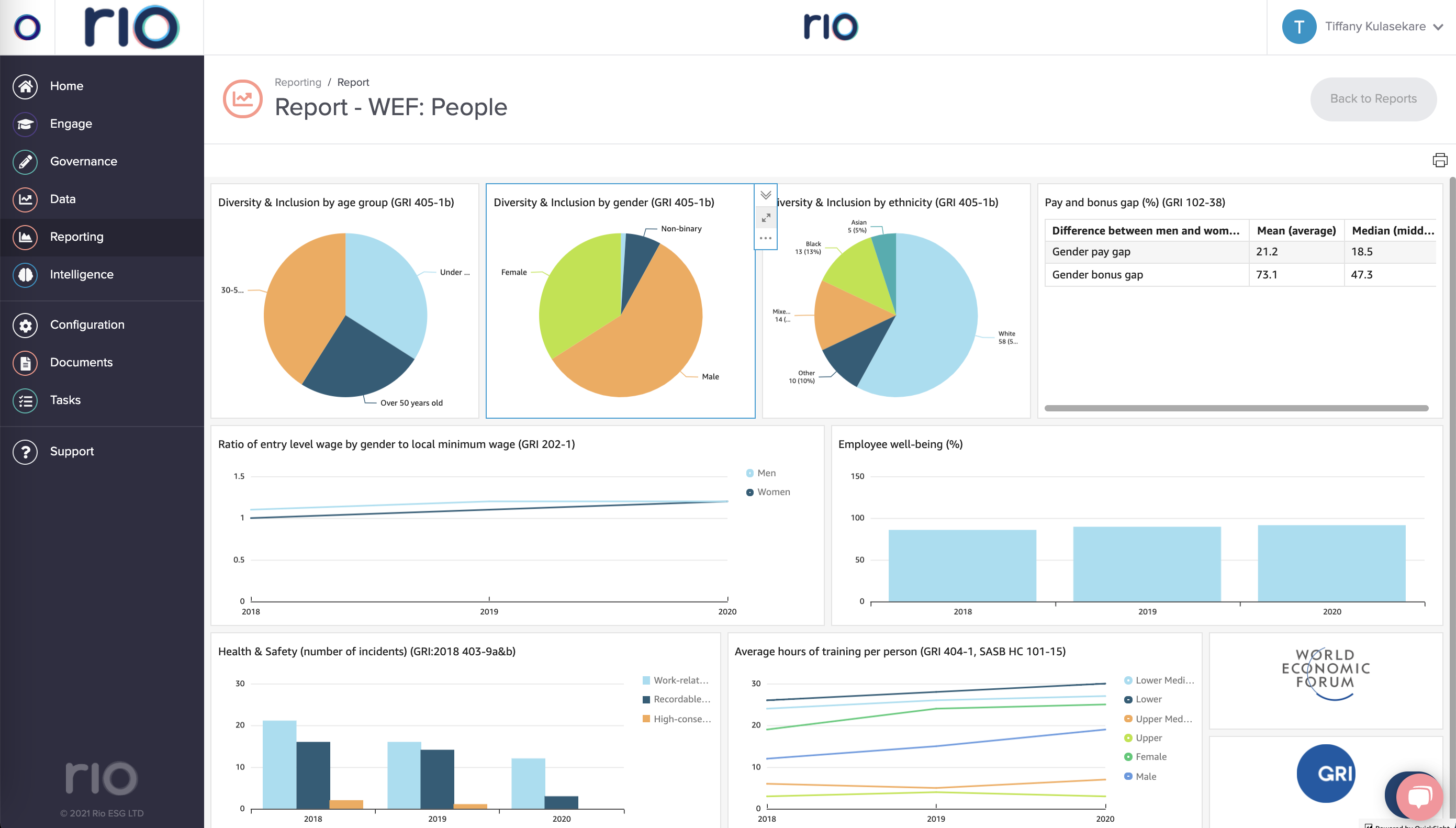 Social impact disclosure
Many ESG disclosure frameworks require reporting of social metrics. Rio makes it easy to disclose diversity and inclusion, pay equality, health and safety, and other metrics in line with several popular frameworks, including the WEF People Pillar.
Centralised social data
Rio provides one central location for all your social impact data, whether it's high-level qualitative data or granular quantitative data. Rio provides several methods for data capture, and once your data is in the system, you can use it to calculate your social impact and track performance over time.
Target setting
Rio users can set quantitative social impact targets that drive performance and help you communicate your strategy and positioning with relevant stakeholders — or let us provide bespoke target recommendations based on your requirements.
Task management
Rio's task assignment capability makes managing social impact reporting easy, with the ability to set deadlines, track progress, and share responsibility across users. Prompts, scheduling, and status reports can be automatically emailed to users for processing.
Data visualisation
Rio provides new ways to visualise your social data and compare performance with intuitive dashboards. Monitor key performance indicators, compare performance to goals, and forecast into the future.
Customer support
Our customer success team are qualified sustainability professionals. Experts in the field, they will proactively support you to achieve your goals. Be that configuring Rio to align with your goals, training and guidance throughout implementation, or providing best practice industry insights to improve data quality. We also have a Help Center full of additional resources to guide you.
Who uses Rio for measuring social impact?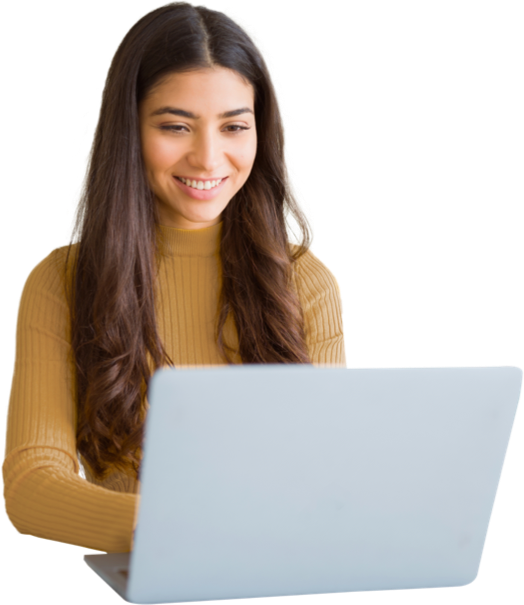 Corporate teams
In-house teams use Rio to calculate their organisations' social impact, track performance over time, set targets, and manage the social aspects of their sustainability strategy.
Consultants
Consultants use Rio to produce social impact reports for their clients and provide strategic, data-driven recommendations for improvement. Rio removes the need for complex spreadsheets and simplifies tracking social impact on behalf of clients.
Investors
Financial professionals at private and public equity firms use Rio to produce social impact reports at the portfolio or fund level, ensuring alignment with ESG and social legislation while also managing reputational and ESG risk.
Public sector
Governments and public-sector organisations use Rio to calculate their social impact, track performance over time, set targets, and manage the social aspects of their sustainability and net zero strategies.