Six reasons to be optimistic about the climate summit.
As day two begins in Sharm el-Sheikh, here are six reasons to be optimistic about the climate summit.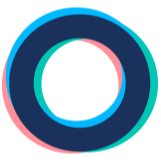 Written by Rio ESG

With immediate looming headlines around COP27 such as 'World is on 'highway to climate hell', UN chief warns at Cop27 summit', and growing disillusionment at the UNFCCC process itself, which teenage climate activist Greta Thunberg recently described as a "scam", it can be hard to find stories about positive change and technological advances and breakthrough.
As day two begins in Sharm el-Sheikh, expectations are not particularly high going into the latest UN climate conference. However, there are reasons for optimism in a few key areas. Here are six reasons to be optimistic about the climate summit.
Africa is representing
COP27 is taking place in Egypt, which is the first time the negotiations have taken place outside Europe since 2016.
It's hoped that it will be an 'African COP' in focus as well as location, as African countries face some of the worst impacts of climate change. COP27 can be as much as an opportunity for Egypt, as an opportunity for Africa and the Global South to put justice and fairness back at the heart of global climate action.
In particular, the goal to restore the 'grand bargain' at the centre of international climate talks - whereby developing countries agree to increase their efforts to tackle a crisis for which they are not responsible, in return for much more financial support from those who have historically benefited more from fossil fuels.
This means more support and technology transfer for the green transition, more support for adaptation to the impacts already taking place, and more support for developing countries to pursue their sustainable development goals, including access to energy for all.
Although Egypt's human rights record is poor, campaigners hope the location will provide a platform for voices from across Africa and other parts of the global south, enabling them to share their priorities, such as access to renewable energy, finance for adaptation, and compensation for loss and damage caused by globally rising temperatures.
Loss and damage is on the agenda
Island nations and other climate vulnerable countries started raising loss and damage more than 30 years ago, but it's become an increasingly prominent and contentious issue at the UN climate talks in the past decade or so as the speed, magnitude and cost of global heating has become apparent. At the 2021 summit, Cop26 in Glasgow, a coalition of mostly developing nations representing six out of every seven people in the world called for the countries most responsible for greenhouse gas emissions to commit to pledging money for loss and damage.
In a boost to developing nations, loss and damage was spotlighted in this year's IPCC report despite opposition by the US, whose main goal is to provide climate finance in the form of loans not grants.
This year, loss and damage is finally on the formal negotiating agenda. And in September, Denmark became the first UN member to offer direct cash – $13.3m (£11.5m) – for loss and damage, following similar pledges by Scotland and the Belgian region of Wallonia.
It's a tiny amount compared to the estimated $500bn (£433bn) a group of the most vulnerable countries calculate they have already suffered in loss and damage over the last two decades. But it does help pile the pressure on other wealthy nations to follow suit.
Brazil's new leader has promised zero deforestation
Luiz Inácio Lula da Silva pledged to end deforestation in Amazon after winning Brazil's election. The Amazon rainforest is one of the world's largest land carbon sinks and Lula's victory could cut deforestation in the Amazon by 89 per cent over the next decade, according to an analysis carried out by Carbon Brief.
Lula da Silva has already promised to send representatives to COP27, even though it takes place before his inauguration. Despite Lula da Silva's previous record as president being mixed, deforestation rates fell significantly on his watch. By contrast, they have surged under incumbent president Jair Bolsonaro, who has weakened environmental protections and Indigenous land rights.
Climate scientists hailed the election a victory not just for the region, "but for humanity and life itself".
This might be a historic energy turning point
The global energy crisis triggered by Russia's invasion of Ukraine is causing profound and long-lasting changes that have the potential to hasten the transition to a more sustainable and secure energy system, according to the latest edition of the IEA's World Energy Outlook.
The latest published findings show that global carbon dioxide emissions from fossil fuel combustion have grown by just under 1 per cent this year, due to huge expansion of renewable energy and electric vehicles. That's a much smaller increase than in 2021, when the world bounced back from the pandemic.
IEA executive director Fatih Birol said solar and wind are replacing much of the gas withheld by Russia, "with the uptick in coal appearing to be relatively small and temporary".
Last year the IEA predicted gas use would continue to grow until 2050. But now, for the first time, it says global fossil fuel use could peak over the next decade because policies to cut emissions around the world are getting stronger.
Fossil fuel company profits are under scrutiny
Energy giants like BP, Shell and ExxonMobil have announced record profit margins in face of the energy price crisis, a move that has been labelled as "grotesque greed". But with many countries enduring a cost-of-living crisis, governments are trying to claw back some cash.
In May, the UK introduced an energy profits levy, which taxed companies an extra 25 per cent. Meanwhile, the European Union agreed emergency measures to charge energy firms on surplus revenues from surging electricity costs. In the US, president Joe Biden critisised energy companies for using record profits to buy back stock or for dividends, and is raising the possibility of a windfall tax.
Energy companies are pushing back. But even Shell's outgoing CEO Ben Van Beurden has said it is "only sensible" for governments to cash in on the energy profits boom, arguing it is "right" and "moral" way "to help the most vulnerable in society".
Australia joined the COP26 methane pledge
One sign of progress at COP26 last year was the unexpected deal on curbing methane emissions – a more potent greenhouse gas than CO2, previously unaddressed at COPs past. Longtime observers say the push to bring up to 20,000 people to Australia for a global climate change summit underscores a dramatic shift of tone. Albanese, who attended climate summits as an observer while opposition environment spokesperson more than 15 years ago, has declared the world is facing a climate emergency and that Australia "could be a renewable energy superpower for the world if we just seize that opportunity".
Countries signing the pledge agreed to take voluntary action to reduce methane emissions by at least 30 per cent from 2020 levels by 2030. It has now be signed by 112 nations, with Australia, the world's 11th largest methane emitter, becoming the latest signatory.
Australia goes into COP27 with a new administration following a general election earlier this year. It was won by Anthony Albanese, who put the climate at the heart of his campaign. The previous prime minister Scott Morrison had cast doubt on the seriousness of the climate crisis.
This is also an opportunity for the world to look back at the events of the past few years, and to acknowledge that we have an increasingly urgent common interest in tackling this climate crisis together, but also to respect that our situations and capacity are quite different. So let those with the most resources both increase and implement their own commitments and provide more support to those of us with fewer resources, so we can build a more sustainable world together.